Professional Results From A Company That Cares
FERTILIZATION & WEED CONTROL

Water alone is not enough if you want your lawn to be green and lush Spring, Summer, and Fall.
It's important to keep your grass at a healthy length, treat it for weeds, and most importantly — keep your lawn fertilized.  However, the thought of a fertilization and weed control regimen for their lawn makes many homeowners anxious.  What do I use, when do I apply, how do I apply it, and do I have the time to apply these treatments myself are typical questions.  Fertilization and weed control doesn't have to be complicated.
Our fertilization program consist of four to six applications depending on your lawns specific needs.  When applied at the right time, this program will keep your lawn green and healthy and will provide the best protection against weeds.  Our typical fertilization program consist of the following 5 steps:
Step 1 – Early Spring
Fertilizer with crabgrass control prevents crabgrass and weed seeds from germinating before they take over the lawn.
Step 2 – Late Spring
A weed and feed application that kills broadleaf weeds and fertilizes the grass.
Step 3 – Early Summer
A slow release, granular fertilizer to provide nutrients which are needed to withstand the stressors of summer (heat, drought conditions, etc.).  Spot broadleaf weed control applied as necessary to eliminate any remaining broadleaf weeds.
Step 4 – Late Summer
A granular fertilizer to enhance turf color and promote root growth and repair after Summer stress.  A broadleaf weed control for the second coming of dandelions and all other broad leaf weeds.
Step 5 – Late Fall
The most important application.  A higher nitrogen fertilizer that helps the turf store nutrients and build strong healthy roots for rapid growth and early spring green ups.
Natural & Organic-Based Fertilizer Programs
For customers who prefer a more natural choice or something with less input of fertilizers and herbicides to the environment, we offer an organic program and a hybrid lawn care program.  If interested, our licensed fertilizer and herbicide expert can help determine which of these two programs best suits you and your specific property.
ADDITIONAL TURF SERVICES

Preventative Grub Control
Granular grubicide applied during Late Spring provides several months of residual protection against grass root eating grubs.
Lawn Insect Control
Granular insecticide applied during Early Summer to prevent and eliminate surface feeding insects including ants, fleas, ticks, beetles, etc.
Lime Application
This application is provided to keep the soil pH at the proper level for maximum turf growth.
Fungicide Application
This preventative treatment is applied to ward off and minimize the damage caused by fungal diseases, which develop approximately three weeks below ground before the damaging effects are seen.
PREMIUM UPGRADES
Core Aeration
Aeration is a high recommended, once a year service that is great for your lawn.  It relieves compaction and allows air, water, and nutrients get into the soil and root system.
Core Aeration and Overseeding
Same benefits as above but it takes advantage of this optimum time for seeding.  Aeration provides a great bed for seeding, giving you great soil to seed contact.  The result will be increased germination and a thicker, stronger lawn.
Top-Dress Lawn with Compost
Available in September and October, this service is best coupled with Core Aeration and Overseeding.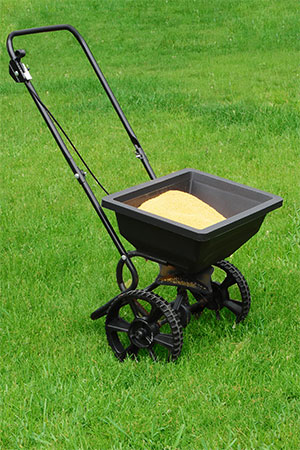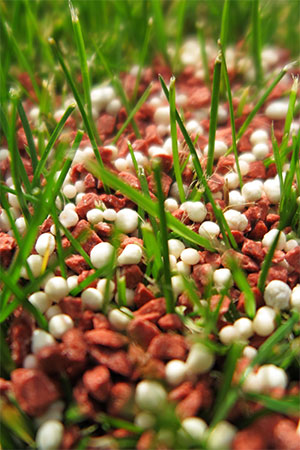 1
Weed Control by All Seasons Lawn Care
At All Seasons Lawn Care our customers can take advantage of the wide array of premium services we offer including:
ALSO:
Hand Weeding
Shrub & Tree Installation
Grading & Leveling
Drainage Solutions
As always, we welcome you to call our office anytime (201) 935 – 2014 for a free estimate.
We offer lawn and landscaping services for every budget and need.
FREE ESTIMATES
Call Us to Get Started
Our Guarantee
We at All Seasons Lawn Care are committed to providing our customers with the highest quality lawn maintenance and landscaping services and exceptional customer care. We stand behind our work 100%. If you are not satisfied, let us know and we will fix it!
We have the highest regard for our customers and want you to be totally satisfied with our service.
Mike, my lawn never looked better.  Keep up the good work!
I want to thank you for all that you do and for taking such good care of my  mother's property.  I just appreciate it very much!
Thank you for the Fall clean-up — you left the property spotless!
Thanks Mike. My lawn never looked so good.
Michael, we just love our new front landscape.  It's so pretty.  Thank you.
I just want to let you know that your men did a great job.  We are very pleased.
Another great job by ASLC.  Thanks Mike.
Mike, I just want to let you know you're a pleasure to work with.
Once again, another great job
If you are not sure if we provide service in your area, please feel free to give us a call (201) 935 – 2014