Professional Results From A Company That Cares
MULCH

Mulch an important element of your landscape and  is one of the best things you can do for the plants, shrubs, and trees on your property.  It forms an insulating blanket around the roots protecting them from heat and cold while giving your landscape an attractive appearance.
Mulching Also:
Increases moisture retention
Serves as a barrier against weeds
Reduces soil erosion
Helps prevent soil compaction
Improves organic composition of existing soil
Provides a "finishing touch" to your landscape beds
We offer mulching services for all types of properties, both residential and commercial, to help with keeping your landscape beautiful and functional.
Looking for natural, red, black, or cedar mulch? No problem!
We offer a variety of mulch products, and our project manager can easily estimate the square footage and the amount of mulch that is needed in any area in your yard.  We guarantee that our crews are trained for proper and professional mulch installation which includes bed preparation, installation, and thorough cleanup.
In addition to mulch, we also offer numerous grades and styles of river rock, pea gravel, and drainage rock, as well.
Give us a call to set up your free onsite consultation and installation estimate.  We are confident that our mulch services will exceed your expectations.
No matter your mulching needs, we have the option that is right for you and your budget.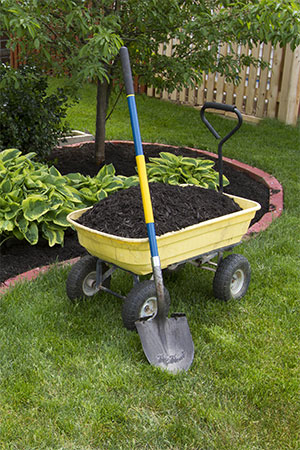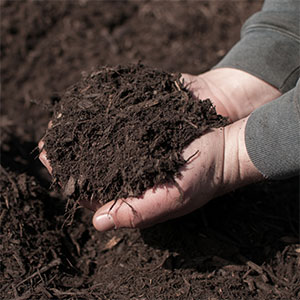 At All Seasons Lawn Care our customers can take advantage of the wide array of premium services we offer including:
ALSO:
Hand Weeding
Shrub & Tree Installation
Grading & Leveling
Drainage Solutions
As always, we welcome you to call our office anytime (201) 935 – 2014 for a free estimate.
We offer lawn and landscaping services for every budget and need.
FREE ESTIMATES
Call Us to Get Started
Our Guarantee
We at All Seasons Lawn Care are committed to providing our customers with the highest quality lawn maintenance and landscaping services and exceptional customer care. We stand behind our work 100%. If you are not satisfied, let us know and we will fix it!
We have the highest regard for our customers and want you to be totally satisfied with our service.
Mike, my lawn never looked better.  Keep up the good work!
I want to thank you for all that you do and for taking such good care of my  mother's property.  I just appreciate it very much!
Thank you for the Fall clean-up — you left the property spotless!
Thanks Mike. My lawn never looked so good.
Michael, we just love our new front landscape.  It's so pretty.  Thank you.
I just want to let you know that your men did a great job.  We are very pleased.
Another great job by ASLC.  Thanks Mike.
Mike, I just want to let you know you're a pleasure to work with.
Once again, another great job
If you are not sure if we provide service in your area, please feel free to give us a call (201) 935 – 2014